Welcome to Grannie's
Introducing our newest flavor
Ranch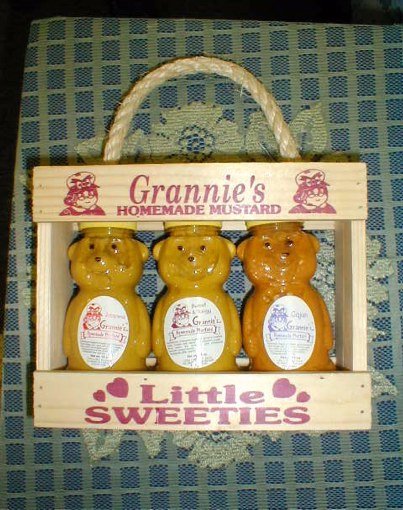 We're glad you decided to come
to Grannie's and learn
about our Homemade Mustard.
We hope you take time
to learn more about us
and our mustards.
You can even find some fun recipes
and where to buy our mustard
or order it online from us.
Check out our great tasting,
high quality mustards.
If you're looking for practical
food related gift ideas,
we have some great items for you.
Check out our show schedule
for 2020 to see if we will be
in a city close to you.
Here's a perfect companion for our mustards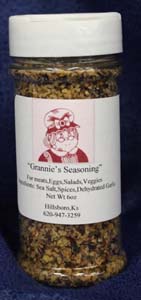 Grannie's Seasoning is fast becoming a favorite
seasoning choice for our customers.
Sodium content is low
compared to other seasonings
on the market today.
Learn more by clicking here.
About Us | Our Mustard | Our Seasoning
Recipes | Nutritional Facts
Contact Us | Upcoming Shows
Place an Order | Retail Stores